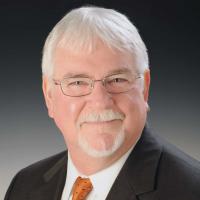 Christopher N. Luhn
Sole Proprietor/Owner
(518) 884-0000
(518) 288-2925
Practice Area:
Family Law
Litigation
Matrimonial Law
Personal Injury
Company / Law Firm:
Christopher N. Luhn, Esq.
Memberships:
American Bar Association
Saratoga County Bar Association, Past-President
Bio:
Mr. Luhn's practice is concentrated in trials and litigation, with emphasis on Family Law; Matrimonial Law; Personal Injury Law, including brain, spinal and catastrophic injuries; and Vehicle & Traffic Law offenses, including DUI.
During his 27+ years of practice, Mr. Luhn has represented catastrophically injured clients in courts throughout the Greater Capital District of New York, recovering millions in compensation for his clients, and has tried and litigated cased in the courtrooms of Albany, Schenectady, Rensselaer, Saratoga, Warren, Washington, Dutchess, Montgomery, and Fulton Counties, as well as in New York federal courts and in the state of Maryland.
As an Assistant Attorney General under Eliott Spitzer from 2000 - 2005, Mr. Luhn's principal responsibilities involved prosecuting petroleum product contamination cases against individual and corporate Responsible Party (RP) defendants under New York's Navigation Law.
Mr. Luhn formerly was senior litigation partner in the diverse firm of Ianniello, Anderson, Reilly & Luhn, P.C., in Clifton Park, New York, and is a past-President of the Saratoga County Bar Association.
Education:
University of Baltimore School of Law, Baltimore, MD
Washington College, Chestertown, MD