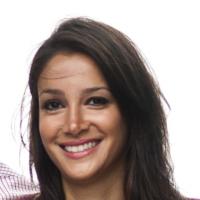 Sara Naheedy
Sole Proprietor/Owner
949-400-4956
949-706-1627
Practice Area:
Contracts
Immigration
Real Estate
Company / Law Firm:
Law Offices of Sara Naheedy
Admissions:
California 270040
Washington 45014
Memberships:
Iranian American Bar Association, Orange County Bar Association
Bio:
Sara Naheedy is committed to assisting clients with a wide variety of legal issues.  Her passion and interest in helping others drives her commitment to her practice. Her immigration work includes both family and employment based visas. Sara does adjustment of status applications, Green card applications/renewals, visa extensions, I-601 waivers, U-visa petitions, visitor and student visas, asylum applications, appearances in Immigration Court for removal and deportation hearings, investor visas and naturalization and citizenship petitions.
Sara has considerable knowledge and interest in immigration law. As the daughter of two immigrant parents, Sara has tremendous respect for all immigrants. She understands the challenges and complexities that immigrants face within the system in the United States. While studying law at Chapman University School of Law, she was involved with the Immigration Law Society, and served as President in her final year. Sara was born in Boston, and raised in the Midwest. She completed her undergraduate studies at the University of Michigan, where she obtained a Bachelor of Science degree in Biopsychology and Cognitive Science. Sara enjoys psychology and uses her understanding of it in her everyday dealings with clients, family, and friends. While studying at the University of Michigan, she was involved with various volunteer organizations such as Ronald McDonald House, the Detroit Project, Dance Marathon, and volunteering for the blind through her sorority. 
During the Summer of 2012 Sara worked as a volunteer Immigration attorney at the Northwest Immigrants Rights Project in Seattle. She worked in the domestic violence unit where she assisted women who were victims of domestic violence with their petitions for U-Visa applications. 
Prior to starting her own firm Sara worked as In Housel Counsel at Santiago Communities Inc. in the city of Orange from 2009 to 2010.  She assisted the corporation with legal and business matters related to the more than forty mobile home parks it ran and managed. She drafted agreements, wrote letters to tenants, performed legal research and writing, collections of small loans and judgments, performed wage garnishments, worked on evictions, and represented the corporation in small claims court. 
During 2010 and 2011, Sara had the incredible opportunity to work as one of the attorneys on an $80 million dollar Federal RICO lawsuit in the Central District of California, in downtown Los Angeles. She worked on all phases of the Federal civil suit, from the pleading stage, to discovery, mediation and eventual settlement. 
In addition to Immigration law, Sara has experience with helping families with their personal matters. She has experience in preparing living wills, health care directives, reviewing and negotiating professional employment contracts, contract drafting and review, and simple trust preparation. 
In addition to practicing law, Sara is licensed in California as a broker and enjoys all aspects of real estate law. From simple landlord-tenant disputes to loan modifications, Sara has a plethora of knowledge and experience when it comes to California real estate matters. Sara knows and works closely with several licensed contractors and home repair businesses who she refers to her clients readily. 
Sara also has experience in mediating matters on behalf of her clients. If you are interested in mediation, this may be the right solution for your situation. 
Education:
Chapman University School of Law, Juris Doctorate University of Michigan, Bachelor of Science