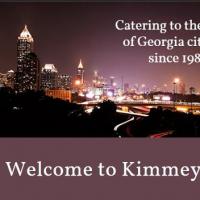 J. Lansing Kimmey
Partner
(404) 586-9848
Practice Area:
Bankruptcy
Civil Rights
Criminal Law
Personal Injury
Real Estate
Workers Compensation
Bio:
229 Peachtree St NE #2400, Atlanta, GA 30303
Tel: 404-586-9848
Kimmey & Murphy is a law firm that focuses on civil and criminal litigation. We offer a unique level of knowledge, experience and accessibility to our customers. We understand the issues facing citizens of Georgia and have spent years building a practice that meets those needs. While we spend a significant portion of our time in court advocating for our clients, we know that your time is valuable and we are proud to be available and accessible to answer your concerns. Although we welcome face-to-face appointments, we are also delighted to speak to you over the phone, unlike some firms.  You will speak directly to your lawyer or his/her secretary/paralegal when you call our agency. You won't have to refer to automated telephone networks. We respond promptly and thoroughly to all customer inquiries and are constantly striving to surpass the high bar we set ourselves.
Business Hours: Mon - Fri (9:00am - 5:00pm)